Skip to Content
Hair Color / Root Touchups
Comprehensive Hair Color and Root Touch-Up Solutions
As exciting as it may seem to impulsively color your hair at home, the results will never live up to expectations. Low-quality hair color products and application can have long-term negative impacts on your hair. For this reason, you should only trust highly skilled hair professionals to handle hair color and touch-up jobs. Anyone in the Boston area looking to change up their look should schedule an appointment with Pathos Salon Boston today.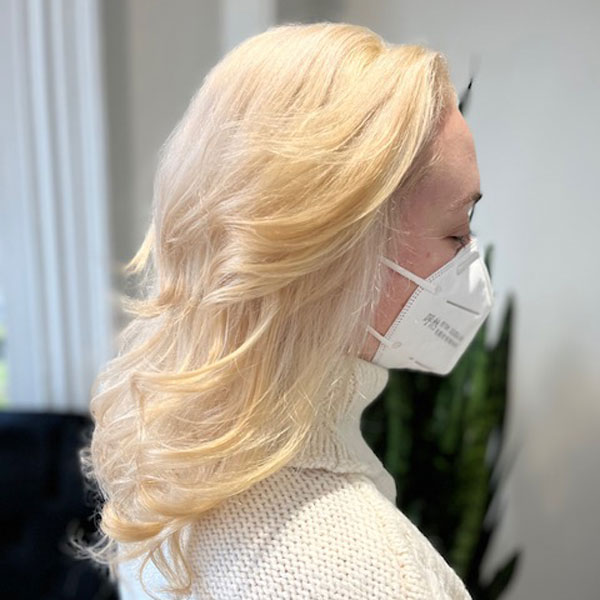 Achieve Your Hair Goals With Our Professional Stylists
No matter how subtle or dramatic of a change you're looking for, our team of professionals is prepared to help you achieve your hair goals. We are equipped with several years of experience and use some of the highest quality hair color solutions on the market today.
Hair Color Treatment Options
Double Process
Our double process lightens your all-around hair color, allowing you the opportunity to experiment with fun colors and tones.
$150 - $160
Single Process
This process is an excellent option for anyone looking for natural coverage for grey hairs. We can create a perfect match for your existing hair color or provide a complete change.

$85 - $95
Root Shadow
This low-maintenance hair color technique is a great option for those looking to soften the shade of their roots. We apply a darker shade directly to the roots to give a soft, seamless contrast to the rest of your hair.

$45
Toner
Our toner process can help you refresh your existing color, test darker colors, or neutralize unwanted tones.

$45
Vivid Color
Anyone looking for an exciting change should consider our vivid fantasy colors. We can add a pop of color or completely change your hair color for a fun refresh to your natural look.

Starting @ $60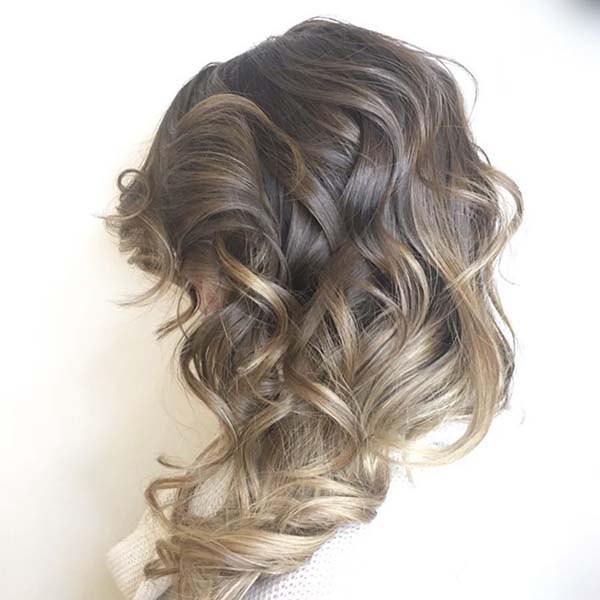 We Provide Beautiful Ombre Treatment
If you are looking for a dramatic change to the bottom half of your hair, you should consider our extremely popular ombre treatment. This effect is achieved by separating the hair into two contrasting sections. We gradually blend the two colors into each other to create a beautiful gradient from root to tip. This technique is just one of the many ways we can help you achieve your hair goals.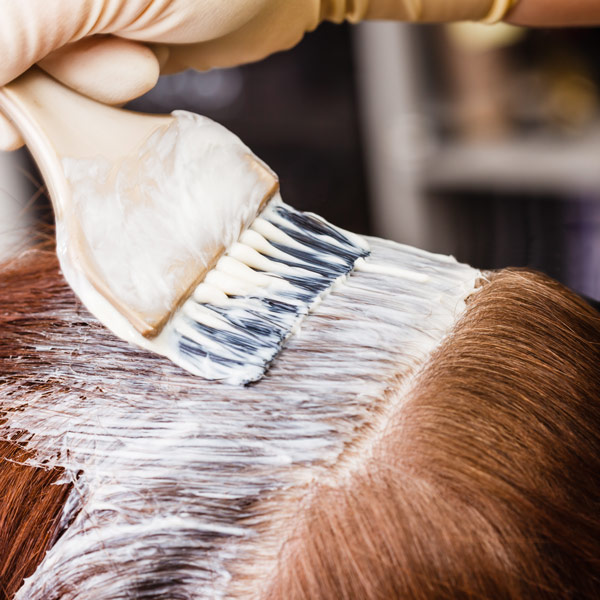 Top-Quality Color Products
At Pathos Salon Boston, we only offer color products that are ammonia-free and PPD-free. Our top-rated COLOR.ME line by Kevin Murphy contains naturally derived ingredients such as aloe vera, honey, shea butter, and pomegranate. With fragrance-free Nayo by Kemon and Yo.Green by Kemon, you can rejuvenate your hair while creating incredible shine and color. You can simultaneously refresh your look, care for your hair, and protect the environment with any one of the wholesome color lines at our organic salon. Our hair color services offer the following benefits:
Quick, easy application
Total uniformity of tone
Long-lasting results
Full grey hair coverage
Personalized results with mixable shades
Eco-friendly ingredients
Book a Hair Color Consultation With Our Professionals Today
You should have absolute confidence in the stylist you trust to color your hair. Our highly-trained hair care professionals are knowledgeable in the ins and outs of hair color. We are confident that you'll leave our salon feeling confident and completely satisfied with the results. If you're ready to find your perfect hair color, give us a call today. We can help you schedule an appointment with one of our skilled professionals.
Book a Consultation With Our Creative Professionals Today