Skip to Content
We Offer Professional Keratin Treatments
If you have struggled to tame your unruly, frizzy hair in the Boston climate, Pathos Salon Boston has the professional solution you've been looking for. We offer Cezanne keratin treatments that will leave you with the confidence you deserve. Cezanne is a frizz-fighting smoothing solution designed to leave hair soft, silky, and more manageable than ever. If you're interested in taking advantage of this exciting treatment option, give us a call today. Our stylists would be happy to help you schedule an appointment at our Boston salon.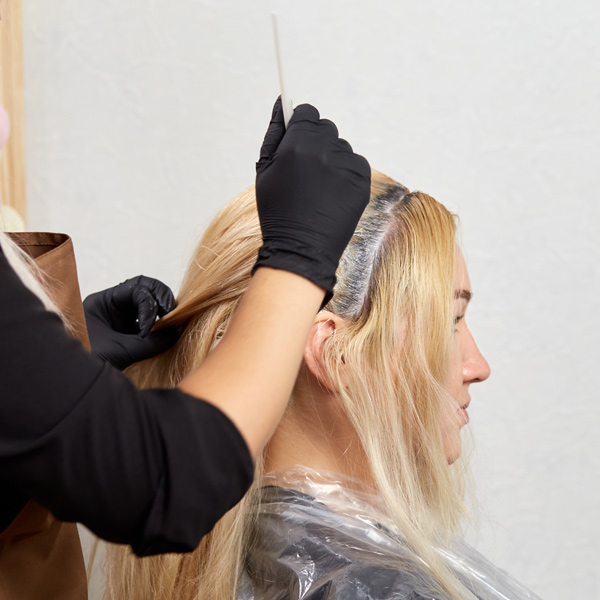 Experience a Frizz-Free Life With Cezanne Keratin Treatments
All of our keratin treatment options are effective at taming unruly curls and significantly cutting blow-dry time. They are designed to smooth all hair types, including straight, wavy, textured, and curly hair. Our products are formulated with a unique blend of non-toxic, formaldehyde-free ingredients that are entirely safe to use. As soon as your treatment is finished, you are free to style your hair, rewash your hair, and exercise as you please. Cezanne treatments not only add a glossy shine to your straightened hair, but they also protect your health.
Explore Our Keratin Treatment Options
We offer a variety of keratin treatments in-house and would be happy to help you find the solution that works best for you. If you have any questions about the following options, don't hesitate to reach out to one of our stylists:
Cezanne Classic Keratin Treatment
Our most popular smoothing and straightening treatment lasts up to six months with proper care. The service and processing take approximately two hours and 15 minutes to complete.

$430
Cezanne Ultimate Blonde Keratin Treatment
The blue-violet pigments in this treatment maintain the cool tones of your hair while undoing any damage caused by color treatments. You should allow two hours and 15 minutes for this service and processing time.

$430
Express Keratin
This treatment option boasts a quick application process of only one and a half hours. It lasts up to three months with proper care.

$280
Instant Frizz Smoothing Treatment
This basic option takes only one hour to complete. It will protect your hair from frizz and unruliness for up to six weeks.

$185
Contact Us Today for a Stress-Free Keratin Experience
We are committed to providing a comfortable, worry-free experience for every client that walks through our doors. You'll leave our salon ready to take on the day with the strongest, glossiest hair of your life. If you're ready to cut your morning hair routine in half, give us a call today to learn more about our Cezanne keratin treatments.
Book a Consultation With Our Creative Professionals Today