Skip to Content
Comprehensive Haircuts and Styles From a Caring Team
Whether you're looking to refresh your current style or completely change up your look, you can trust our professional stylists to get the job done. When you leave our Boston salon, you'll have the confidence you need to take on the day. Our team of creative professionals understands the ins and outs of the modern beauty industry. You can trust Pathos Salon Boston to handle all of your routine haircuts and styling needs. Book an appointment with us today for the hair care experience you deserve.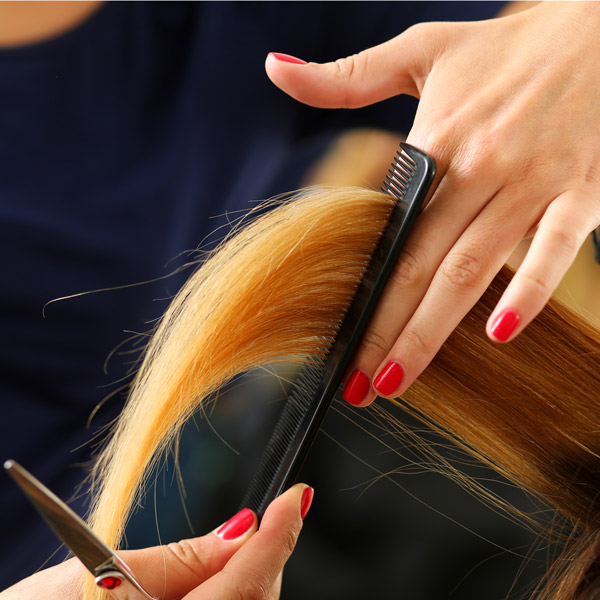 We Offer a Full Range of Professional Haircuts
Many of us have experienced the gut-wrenching feeling of leaving a salon with a haircut you're not excited about. You can feel relieved knowing that you'll never feel this at Pathos Salon Boston. We are committed to customer satisfaction and are confident you'll be excited about the care you receive from our stylists.
Get Ready to Feel Your Best
Women's Haircut
Whether you're looking to change your hair length dramatically, trim your split ends, or refresh your shape and style, we've got you covered. Our professional layering and texturizing techniques will exceed your expectations. Haircut includes blow-dry.

$80 - $90
Men's Haircut
Refresh your existing style or spice things up with a brand-new look. Our stylists use top-quality clippers and scissors to help you look and feel your best.

$70 - $80
Men's Clean-Up
In between your regular haircuts, come in to see us for a touch-up to your neck and hairline.

$40
Kid's Haircut
Upgrade your child's hairstyle with a fresh look that they'll be excited to show off at school.

$50
Undercut Clean-Up
Our professionals can help you refresh your undercut shaven on the back or sides of your head. We can provide trendy styles and clean up your look.

$25
Rezo Cutting
This cutting technique is specifically used to meet the unique needs of curly hair. It optimizes volume and texture while maintaining your beautiful volume and length.

$80
Explore Our Additional Styling Services
In addition to our top-quality haircuts, we are excited to help you style your hair in a way that accentuates your facial features. With the following styling services, you'll be able to leave the salon with full confidence:
Blow Drying
After your haircut or clean-up, we can blow dry your hair to help you feel prepared to take on the rest of your day.

$55 - $60
Bang Trimming
Our existing clients are entitled to complimentary bang trims for a refreshing touch-up.

$25
Hot Tool Styling
We would be happy to style your hair with our curling irons or straighteners after your haircut.

$35
Book an Appointment With Our Stylists Today
We are constantly striving to improve our skills by training our staff in the latest hair innovations. When you visit our salon, you'll experience the best products and techniques that the modern beauty industry has to offer. We're confident that you'll walk out of our salon doors feeling like the best version of yourself. Give us a call today to start investing in your self-care. Our stylists are ready to answer your questions or help you schedule an appointment.
Book a Consultation With Our Creative Professionals Today