Skip to Content
We Provide Bridal Party Hair Services for Weddings
Our professional stylists will help you enhance your natural features and feel like your most beautiful self. From casual, natural waves to a structured up-do, we'll help you bring your ideal bridal vision to life. When you look back at your wedding photos twenty years from now, you'll be filled with joy and nostalgia for your special day. If you're planning an upcoming wedding in Boston, get in touch with the professional stylists at Pathos Salon Boston. We're excited to get to know you and learn more about your bridal vision.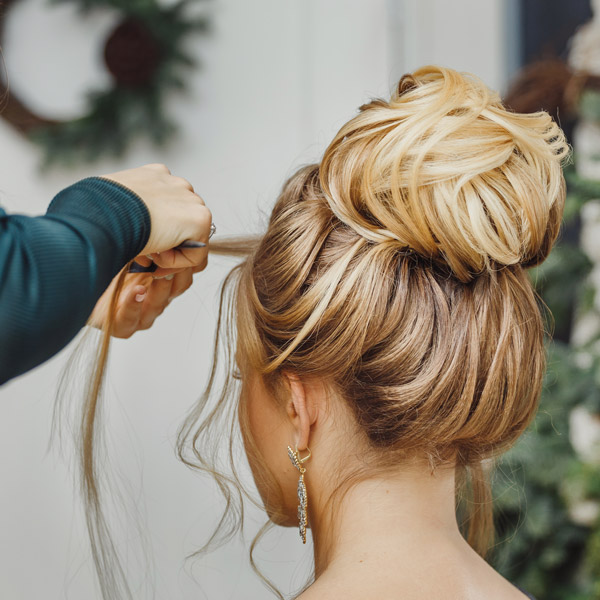 We Provide the Stress-Free Experience You Deserve
After all the stress and planning leading up to your wedding, you shouldn't have to worry about a single thing on the day of the ceremony. We guarantee that we'll keep you and your bridal party on schedule and maintain a no-stress environment throughout the day. Our professionals will provide a calming experience and ensure that you enjoy every second of the preparation process.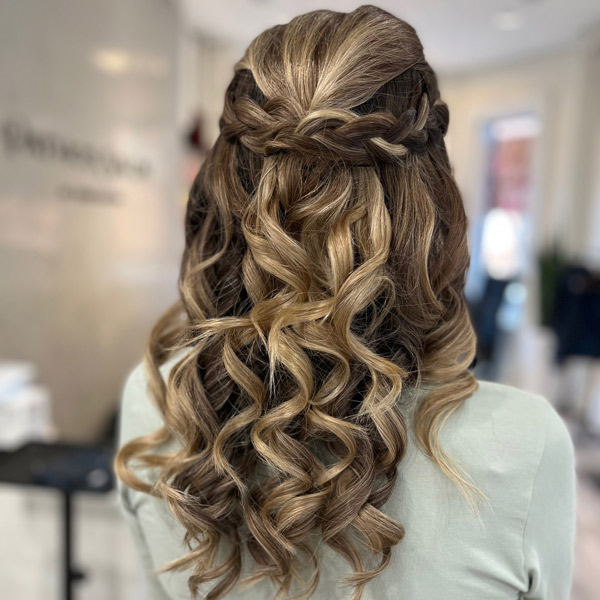 Creating Your Ideal Bridal Vision
We are happy to cater to your bridal needs and provide an experience you'll remember for years to come. Our stylists would be more than happy to meet you at your wedding location to help you get ready for the day. If you and your bridal party would prefer to come into our salon for our services, we can make that happen as well! We can also provide you with makeup services.
Contact Us Today to Discuss Your Wedding Goals
Don't wait until the last second to solidify your hair and makeup plans for your special day. Give our stylists a call today to get started on the preparation process. We can't wait to get to know you and help you create the wedding of your dreams.
Book a Consultation With Our Creative Professionals Today